So light, moist, and flavorful you will never know this spiced carrot cake is gluten-free. It is perfectly spiced and a dessert of your dreams with its crown of cream cheese frosting.
read more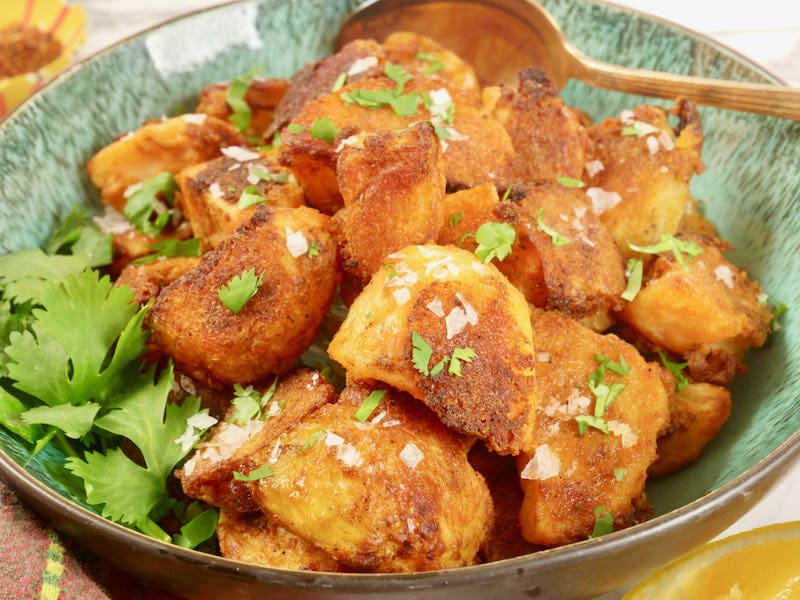 Crunchy roasted potatoes are crisp on the outside and fluffy on the inside and are the perfect side to whatever you are having. Add some satisfying zing to this favorite side.
read more
Recent Posts—In case you missed them!
This easy kabab recipe is endlessly comforting and customizable. Perfect in small bites with tea or supersize them into a "burger" and have a satisfying weeknight meal.
read more
Alonna
Cook & Writer
Hi, I'm Alonna. I'm glad you've come by. MyIndianStove is here to help you learn to cook delicious Indian food. More about us . . .